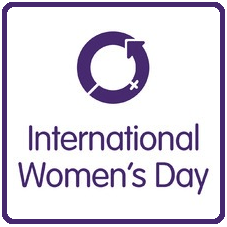 Empower Lounge is very excited to feature a special section on the lounge to help celebrate International Women's Day on March 8th.
Don't miss our curated collection of inspiration and videos from around the web and other organizations participating in this year's theme: THE GENDER AGENDA: GAINING MOMENTUM.
Over time and distance, the equal rights of women have progressed. We celebrate the achievements of women while remaining vigilant and tenacious for further sustainable change. There is global momentum for championing women's equality.
Click here to visit our new INTL Women's Day section full of curated inspiration, videos and positive stats from around the web honoring the progress and momentum women have made to date!