Women make 80% of all purchasing decisions in the U. S. and women entrepreneurs exercise that powerful purchasing power both at home and in their businesses.

We live and breathe women's entrepreneurship. We know what they are thinking, solutions they are seeking and how to connect with them. We can help you tap into this powerful, emerging market that is now 104 million strong globally!
Top 3 reasons to advertise on Empower Lounge and select publisher partners.
Tap into a global community that uniquely connects you, in one place, to two influential audiences:  women business owners and consumers.

Associate your brand with "Big Thinkers, Doers and Decision Makers" - aspiring and successful women entrepreneurs launching and leading remarkable companies. 

Invest your marketing dollars where women business owners are already seeking out the very best business products, services, resources and tools.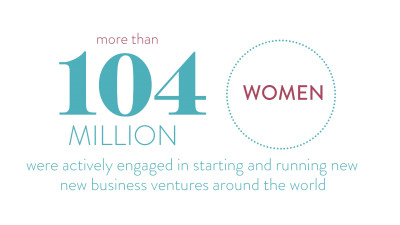 We offer Sponsored Content opportunities to help you inform, educate and engage with our audience. Click here to see how other advertisers are connecting with the Empower Lounge community.
Partner with Empower Lounge and our select publisher partnerswhen you need to:
Generate buzz for new products, services and promotions

Drive traffic to promote upcoming events

Grow brand awareness

Test a new product idea
Want to learn more about how to reach and engage with Empower Lounge readers? Email us at [email protected].