More than 104 million women around the world are actively involved in starting and growing new business ventures. Our mission is to share their stories and secret weapons. Because if she did it, you can too.
We've featured dozens of successful women entrepreneurs to help them share their story and how they did it to inspire and mentor others. These features have also landed them new customers and multiple interviews with other media outlets! You are next!
Be A Featured Rising Star.
Girlll, we know how hard it is to get press and spread the word about your business! So we're excited to feature Rising Stars, like you, who've launched a business with big visions of being a $1 million+ company one day! Click here to see Rising Stars we've featured to date.
Be A Featured Mentor.
If you've built a $1 million dollar + company, we would love to feature your story and secret weapons that helped you get there to help other women entrepreneurs achieve the same success! Click here for our interviews with other Empower Mentors.
How To Submit Your Story: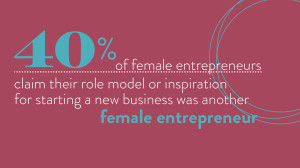 1. Answer only 5 of the questions below that resonate with you. Two or three sentences for each question is perfect. As you can see, these aren't the typical interview questions. We want the inside scoop on THE BEST INDUSTRY business tools, events, books, strategies that have helped you become successful! Think about specific industry advice you wish you had access to when starting out.
2. Email us your story, industry, location, website url (must be launched) and answers to fearless @ empowerlounge.com. Please send photos of you and your brand!
Shine - briefly tell us about the company you've built, industry and the inspiration behind building it.
Bootstrap/or raise money – How are you funding your business? Are you seeking capital?
Breaking the $1M mark - looking back, what helped drive this growth?

Low cost marketing strategies

– what has been the most successful for driving revenue? 

Business Model:

How do you generate revenue?

Share your secret weapons

– what business apps, products and tools help you run your business efficiently? 

Saving money:

What have you spent money on to realize the return wasn't worth it?

The Goods

: What platform are you using and would you recommend it?

Going big:

What are you working on to drive growth?

Having a co-founder:

Any tips or resources that have helped you and your co-founder?

Staying connected:

Which national and local networking organizations, conferences have you found most valuable?

Challenges:

What is holding you back and how can we help you?

It happens to the best of us

- how do you pick yourself back up on the days you feel like giving up?