Below we've featured a curated a list of top networking groups for women entrepreneurs that the Empower Lounge team or members recommend because of the organization's commitment to connecting members and helping them build thriving businesses.

Make Mine A Million $ Business, founded by Nell Marino, is the leading national not-for-profit provider of resources, business education and community support for women entrepreneurs seeking to grow micro businesses to million dollar enterprises.Through live events across the country and a wealth of online resources, Count Me In accelerates women's business growth with coaching, marketing, technology assistance and a suite of business-building products. Click here for meetups near you and their website.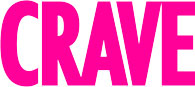 CRAVE, founded by Melody Biringer, is all about women business owners. You can connect offline with savvy, women entrepreneurs at their CRAVE chats held in over 20 cities and support the best women-owned businesses in your city through their CRAVE guides.

WOMEN 2.0, founded by Shaherose Charania and Angie Chang, has a mission to increase the number of female founders of technology startups via their informative website, PITCH conferences and monthly Founder Friday events taking place around the world.

SMARTY, founded by Amy Swift, is a membership network in the Los Angeles area producing over 60 unique networking events a year with member access to PR opportunities and a private online community. Visit the SMARTY site for details.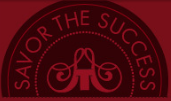 SAVOR THE SUCCESS, founded by Angela Jia Kim, is a membership network offering access to PR opportunities, an active online community and 6 + 7-figure clubs. Angela is also founder of Om Aroma so often shares her lessons learned as a retail entrepreneur.

DELL WOMEN'S ENTREPRENEUR NETWORK (DWEN) helps women connect, share best practices, build business opportunities and recognize female influence in business and technology. Connect with DWEN on LinkedIn, follow EIR Ingrid Vanderbelt on Twitter and learn more about Dell's $100M credit fund to help entrepreneurs.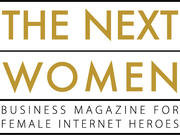 The Next Women

:
an award-winning global online women's business magazine and networking forum with a focus on startups and growing businesses led, founded or invested in by women. Based in London, they host offline events in London, Amsterdam, Paris and Montreal.
Visit The Next Women.