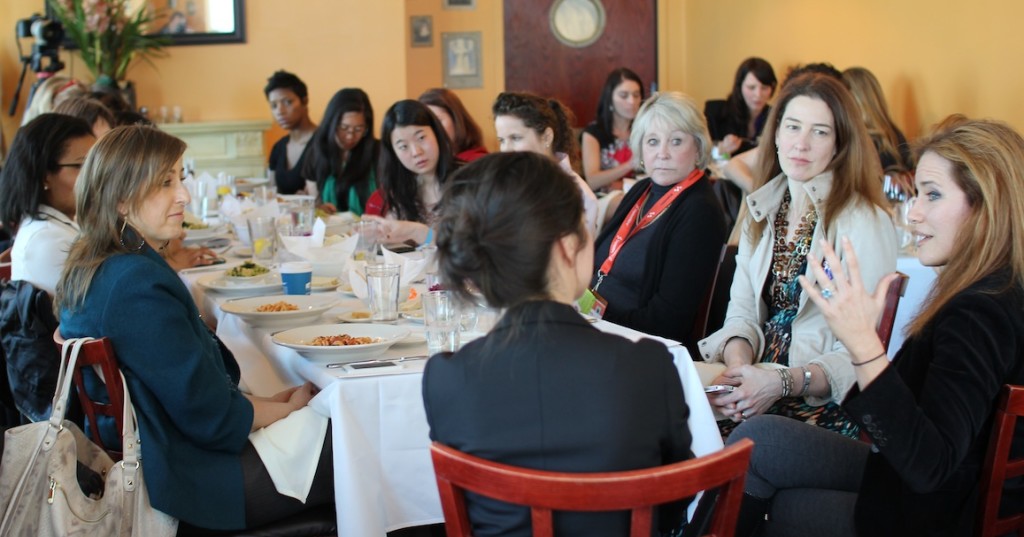 Shared by Misty Gibbs, Empower Lounge Founder
We were thrilled to have Empower Lounge co-host an event with Pipeline Fellowship during SXSW focused on "Changing the Face of Angel Investing". I am a huge fan of Natalia Oberti Noguera's mission to help women philanthropists become women angel investors through education, mentoring and training. She's a force to be reckon with chapters in over 7 cities and counting!
With Empower Lounge located in Austin, co-hosting an event with Pipeline Fellowship was a great opportunity to gauge interest in launching a Pipeline Chapter in Austin to help local women entrepreneurs access a larger, structured network of  women angel investors. The response was very positive and a good first step to help build interest and momentum. For more details on criteria and joining Pipeline Fellowship's bootcamp, click here.
Natalia also kicked off her interview series, Changing the Face of Angel Investing, with special guest Ingrid Vanderveldt sharing her entrepreneurial journey as founder of several startups, Dell's EIR, head of Dell's $100 million credit fund and her personal mission to empower a billion women by 2020. The event was held at Sagra in an intimate setting to encourage women to connect and talk candidly about raising money, changing the world, failure, pitching and owning it.
Thank you Jane Wang for sharing highlights of our event on Huff Post Tech!
Here's some of my favorite quotes from Natalia and Ingrid…
Natalia on the importace of hiring: Ladies, remember what Seth Godin says, "a leader isn't a leader until her 1st follower. You have to hire!"
Ingrid on owning your beauty: Own your greatest beauty + bring it to the table. That's the biggest contribution you can make. - Something she learned after cutting her hair, wearing no makeup and men-type suits to downplay her looks when raising money after she was told this was a big part of being turned down for funding.
Ingrid on pitching: Channel your inner Beyonce when pitching your business! Be clear about your ask and OWN it!
Natalia on disrupting angel investing: The angel funding system is not working for us so Pipeline is disrupting it to help women entrepreneurs.
Ingrid on what investors really look for: Do they like your idea? Can you pull it off? How will it make money?
For more behind-the-scenes on this event, don't miss Pipeline Fellowship's recap on on Storify!