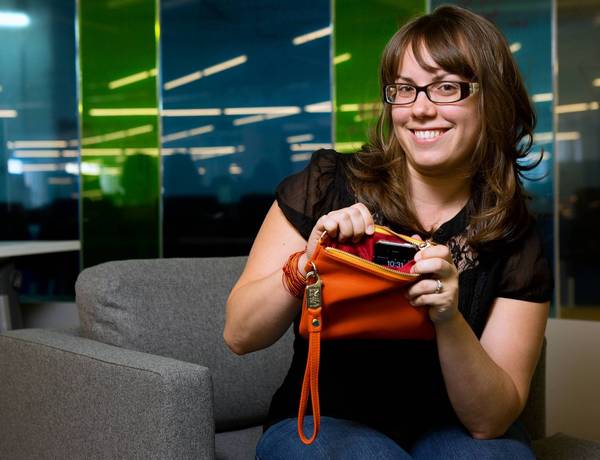 What a perfect way to kick off our Crowdfunding Spotlight featuring women entrepreneurs raising money to launch their big ideas! 
When we spotted in the Chicago Tribune Liz Salcedo's big invention - an iPhone recharging clutch - we got fired up! Talk about coming up with a solution to a problem everyone in this world has! There's not one person who hasn't missed an important call or a photo of the lifetime because their phone was out of battery - again.
Liz is here to change this with the Everpurse that charges your phone, all day, right in your purse. We're thinking this is a must-have so let's help Liz launch her big invention! She needs to reach $100k by October 13th and has raised close to $44k so far! Get the full scoop on the Everpurse Kickstarter page!
Know a woman entrepreneur raising money through a crowdfunding platform? If so, let us know here.