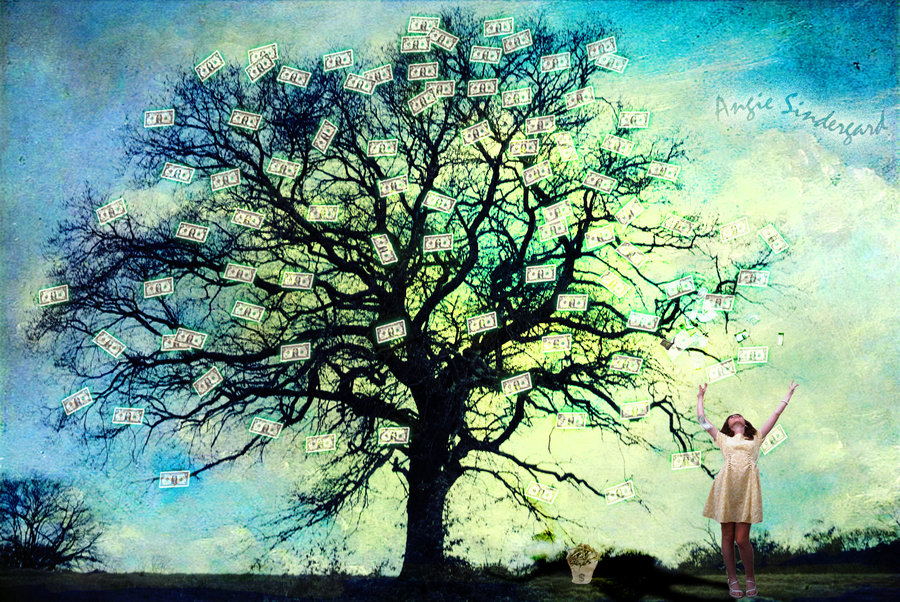 Shared by guest contributor Melinda Emerson, known to many as SmallBizLady is America's #1 small business experts. You can follow her on her website and on twitter. 
More than 10 million women own businesses in the U.S. today. In fact, the ratio of women to men starting small businesses is 2-to-1. According to the Center for Women's Business Research, the fastest-growing segment of women business owners is baby-boomer women 50 and older.
Yet too many women business owners are broke. And it's all because of how we "do" business. So why are so many women business owners broke?
1. Charging too little.  Women need to stand up and demand their worth. Too often, a chronic lack of confidence holds us back. Many women fear they'll lose their values or become someone they don't care for if they have more money. Ladies, snap out of it! When someone asks your fee; make eye contact, say the price and wait for an answer. If you get a reaction that your fee is too high, you know you're not speaking with your ideal customer. Set your pricing so that you earn a profit, otherwise you could find yourself with an expensive hobby and not a real business.
2. Emotional decision-making.  As women, we sometimes take things personally that we shouldn't. It's just business. Neither your customers nor your employees should know your personal feelings. Use data to make critical business decisions. Focus on what's in the best interest of your business. I'm not a big fan of women "acting like men," but in the case of decision-making, it's appropriate. Don't complicate your business with a bunch of personal relationships, either. I believe you should never hire someone you can't fire, so avoid hiring friends and family.
3. A noncompetitive attitude.  Profit is how we keep score in business. However, we are now in a value-added economy, where people often over-deliver on service to attract and keep customers. This is a good strategy, but everything has limits. If you give everything away, there's nothing left to take home. Go after business competitively. And never hesitate to make collection calls for payment. Do not finance your customers.
4. Not asking for the business.  Generally, women excel at communicating and building relationships. But sometimes we spend so much time doing so that we forget to directly ask for the business. We'll go to a capabilities presentation and not close with follow-up steps. Customers have no problem wasting your time. People will never hesitate to ask to pick your brain. Always be willing to schedule a 30-minute call or coffee appointment, but do not solve the customer's problem during the meeting. Ask clarifying questions, validate that you're more than qualified to solve their problem, and let them know how much it costs to work with you. You should close by asking them, "When do you want to get started?"
5. Superwoman syndrome.  Superwoman can do anything. She can leap a tall building in a single bound, have dinner on the table by 6 p.m. and be the head PTA mom, too. Let's get real, ladies: Superwoman does not exist. One of the deadliest things you can do to your small business is to refuse to delegate or ask for help.
These are four or five people already invested in your success. The group should include an existing entrepreneur, a potential customer, a mentor, an accountant and a lawyer. Often these people are already around you, but they're not aware of each other. They could be more effective if you got them together occasionally, and best of all, they will typically work (or at least advise) for food.
If you're married–especially if you have kids–you might need a mother's helper or au pair who can help with household stuff, personal errands and drop-off and pick-up for kids' activities.
As women, we are more likely to listen to our inner voices; just make sure that you keep your self-talk positive. Do not start your day in a race. Try meditation or prayer. Cut yourself a break. Remember to be patient with yourself and your customers, and you'll never go wrong.
Melinda F. Emerson, known to many as SmallBizLady is America's #1 small business experts. As CEO of Quintessence Multimedia, Melinda educates entrepreneurs and Fortune 500 companies on subjects including small business start-up, business development and social media marketing to fulfill her mission to end small business failure. She writes a weekly column on social media for The New York Times. Forbes Magazine named her #1 woman for entrepreneurs to follow on Twitter. She hosts #SmallBizChat Wednesdays on Twitter 8-9pm ET for emerging entrepreneurs. She also publishes a resource blog http://www.succeedasyourownboss.com