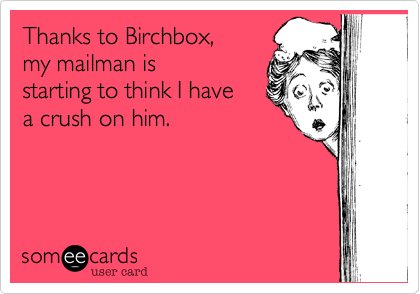 Crain's New York wrote a great article women entrepreneurs smash old barriers featuring recent women entrepreneurs in the retail and fashion space who've successfully built multi-million dollar companies including Birchbox and Send the Trend (bought by QVC 500 days after launch). Women on the rise: Have to Have and Dapple.
Why the breakthrough: One difference about this group of entrepreneurs is that they are operating in the Internet economy—one of New York's fastest-growing sectors. The reason that most women-owned businesses didn't scale in the past is that women tended to start companies in the service and retail arenas—topping out at $200,000 to $500,000 in revenue. The Internet is making it easier to scale retail companies.
Tips shared on how women business owners can crack the $1 million glass wall
Marketing is queen
Figure out your target market and find the right way to reach it. But be prepared for the deluge. Send the Trend, which ships boxes of accessories to its members, was featured on The Nate Berkus Show and signed up thousands within 24 hours. A month later, the company was featured on Today. "I sat at my desk and cried," said CEO Divya Gugnani. "Our site kept crashing. I learned my lesson and decided we had to raise some money [to invest in technology]."
Consider your business model
If you want to create a company with fast-growing revenue, sell expensive items. Moda Operandi's costs are low (it has only 60 employees), but because it sells expensive items—designer clothing from runway shows—it hit the $1 million revenue mark in its first quarter.
Expand your product line
Dapple launched with one product, a dish liquid for cleaning baby bottles, in 2008. The company's next product was a toy cleaner. Since then, it has rolled out four new products, most of them in 2011 and 2012, each coming in different forms (wipes and liquids, and many in fragrance-free options). The new products are responsible for 60% of the company's growth.
Read the full article on Crain's New York.
Check out our Empower Lists for Top Networking Groups For Women Entrepreneurs, Top Women Angel Investors + VC's and Must Attend Events to help you build a thriving business.