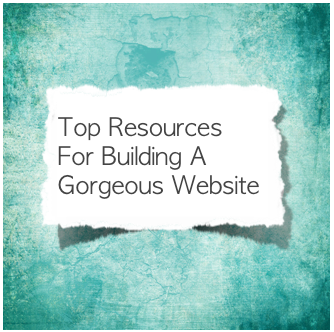 Shared by Misty Gibbs, Empower Lounge Founder
The number #1 challenge I see with women launching businesses is not knowing where to begin on building a great business website. With all the web tools available now, it's never been easier to launch a clean, professional looking website for less than $500! This is key if you want to get your idea out into the world, build traction, pivot and grow without a huge upfront investment. After I wasn't able to land funding to build a social network for ambitious women, I pivoted and launched Empower Lounge for less than $500. I learned this was the best way to go AFTER building my very first site on an expensive platform that was very hard to make redesign changes to without outsourcing it.
The advice and resources I share below will help you build your first website inexpensively with the flexibility to evolve with your business. This is key when you're in customer validation and beta mode.
I've had sites on Joomla, Ning, Squarespace and my all time favorite - WordPress.org. WordPress.org is free and the #1 web platform being used by some of the biggest companies on the web. With all the available WordPress Themes - you can now build a website for almost any business you want to launch. The other big advantage with WordPress, besides powerful SEO already built-in, you can change themes at anytime with all your content staying intact. This gives you the power to be nimble and competitive.
Top Resources For Building A Gorgeous Business Website For Less Than $500
Best Website Platform: WordPress.org
Top eCommerce Platforms: BigCommerce and Shopify
Best for creating easy landing pages: Kickoff Labs
Best theme sites:
Themeforest (biggest selection and my go-to), WooThemes, ElegantThemes and WooCommerce to transform your WordPress site into an eCommerce store.
Important, Priceless Tips:
Buy a responsive theme! This means your website will be optimized for the web, mobile and iPad. This is key since so many people access websites and information via their mobile. Give Empower Lounge a try on your mobile to see how it works!
Before buying a theme, look at the comments to see if the theme creator is providing support. If customers questions aren't getting answered - don't buy it.
Use forums to ask questions and get free support. I've had great success figuring things out through the forums.
Feel overwhelmed or want to customize the theme: email the theme creator asking if anyone on their team can help you for an affordable fee. They know the theme best so it shouldn't take long to make the custom changes you need.
For additional tech resources, check out Empower Lounge's Tech Channel. We just launched this channel to feature the best business, web design and dev resources to help you launch and grow a gorgeous online presence!
Share your top resources with us in the comments!