I'm very excited to feature Angela Manzanares, Founder of

fitlosophy

and creator of the

fitbook

, fitness journal. We've been cheering each other on for years and her mission is a much-needed one:  To help all of us live life fit and change the shape of our world!
For fitness inspiration, make sure to follow her on Facebook and Twitter.
Shine - briefly tell us about the company you've built, industry and annual revenue.
fitlosophy is the company behind the fitbook™, a revolutionary line of fitness journals that are redefining how people reach their fitness goals. The idea for the fitbook originated because after working out for over 15 years, I never found that perfect journal to log my workouts and food so I used a blank notebook instead. I personally found that journaling was key to overcoming my personal struggle with eating and having a healthy body image. Since we opened our (virtual) doors in 2008, fitlosophy has been profitable since day one (in a down economy!) and will generate over $1 million in revenue this year! I love what I do – it's my passion and I truly am fulfilling my dream of changing the shape of our world – literally.
How did you get started and would you do anything differently?
Being an entrepreneur is at the heart of who I am – it's in my blood – and fitness is my passion, hence the launch of fitlosophy!  When I was 26 I left my first six-figure job (my mom wanted to kill me!) in advertising to launch my own marketing consulting agency as a way to give me more flexibility and free time to work on my passion (fitlosophy). I figured I was doing marketing for other people already so I started my own agency, worked on fitlosophy in my spare time, while also getting my MBA at UC Irvine.  Through my MBA program they always reiterated that investors invest in people, not ideas.  And if I have nothing else, I have passion!  Soon after graduating a close friend of mine and brilliant business person kept approaching me, wanting to buy a marketing business…a fitness business…all the things I was interested in, and he wanted me to run them.  I point-blank told him that if he wanted to invest in me, it would be in my idea for fitbook. One lunch and 2 cocktail napkins later I had me a business partner and we launched fitlosophy in January 2008.  While I would advise anyone to be highly cautious of partnering because it can be difficult to combine passions and ideals, I am blessed that we've been on the same page since day one. He's the yin to my yang…keeps me focused when I want to fly with new ideas, keeps me grounded when I'm off in entrepreneur land, and provides the guidance I need to be successful running and growing our business.
Would you do anything differently?
Oh, there are tens of thousands of dollars that I would have spent differently but the value from the lessons I learned from doing things wrong are so much more valuable. I've come to embrace the concept that my shortcomings in the short-term are what set us up for success in the long-term!
Breaking the $1M mark - looking back, what helped drive this growth?
We've grown this company completely organically, creating every product, knocking down every door, and even sending out every single order for the first few years out of the garage.  What really took our company from a start-up with a great product to a little company to be reckoned with was landing Target.  People might think it's luck, but it's so not.  It's a combination of hard work, determination, and a sprinkle of blessing that we were able to get our product into the big-box store that we saw was a perfect fit for fitbook.  When I started the company I wrote down (yes, I practice what I preach) my top 3 target customers and they were, in order: 1) land 24 Hour Fitness (check), 2) land Target to reach new consumers (check, check), and 3) be on Oprah (someday, her people haven't found me yet).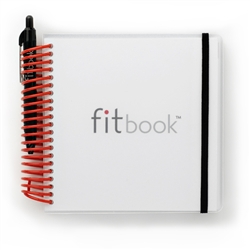 How did you land Target? We clawed our way to the top, literally. From my partner-in-crime (and graphic designer) since day one getting the name of a graphic designer at Target, to then being sent to a graphic designer in the fitness department, I then intervened to get the name of the fitness buyer, sent him samples (in a red box of course!) with a well thought-out letter of how our design fits with Target's. I had a list of responses for every reason he wouldn't like the product. And the call went like this: "I think your product is brilliant."  Whoa. I so didn't have a response for that!  Let me explain what an anomaly this was: Target doesn't pick up single-SKU (i.e. one-product) vendors, and if they do it's rare.  They gave us a 100 store test to start in January 2011.  We blew their numbers away for the  holiday season and they couldn't keep it in stock, leading them to expand us to 200, then 500 stores by May of that year.  As sales skyrocketed we got the news that in September of 2011 we'd be available in Target stores nationwide.  More than having Target on our roster of customers and the joy I get seeing it on the shelves, having fitbook in Target (for me) means that we're reaching a whole new consumer.  People that go to 24 Hour Fitness or Equinox, they are looking for fitbook and know why they should workout.  My hope with fitbook at Target is that it catches their eye, propped right there amidst the fitness dvd's, and it might just help that person that needs a new way to reach their goals.  But what's more than that is now we've expanded our reach beyond just fitbook and now offer a complete line of products that are all geared toward helping people reach their goals (our new line of fittools) and they're branded very strategically to cohesively communicate fitlosophy's mantra: live life fit.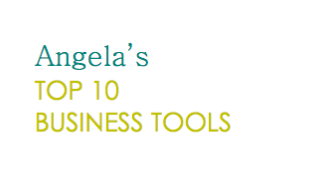 Low cost marketing strategies – what has been the most successful for driving revenue?
Bootstrapping our own press: from day one I've sent out cute little red boxes with personalized letters, hand-signed to press, celebrities, and key people.  This is how we've landed about 90% of our press.  The biggest one I can remember is when I sent Hungry Girl a fitbook and she included it in her gift list in December and we had 1000+ orders…in ONE day!  Other low-cost strategies: e-newsetters, social media, and (strategic) blog giveaways.
How have you expanded your line of fitBooks and revenue streams?
We have implemented corporate wellness programs for companies like Chevron and Discovery. We launched [email protected] with fitbook junior, a 12-week program in schools & after-school programs nationwide. For expecting mamas', we have fitbook mama2b: 40-week pregnancy journal and just launched a line of fittools.
Our largest areas of growth right now are our international expansion into the Canadian, Australian, Asian, and European markets.
See Angela's Top 10 list of business tools that keep her focused, sane and successful.
Best ways to connect - which national and local networking organizations, conferences have you found most valuable?
Entrepreneur and Women Events: SMARTY in LA, California Women's Conference, Entrepreneur Magazine Growth Conference.
Industry Events/Shows: IDEA World, IHRSA, Childhood obesity conference, ABC (All Baby & Child) – for mama2b/junior.
It happens to the best of us - how do you pick yourself back up on the days you feel like giving up?
Seeing my customers reaching their goals and watching my team develop make it all worthwhile.  And then on days where I want to go back to bed, sometimes (now) I allow myself to get away and recharge.  I've done a few "workcations" where I'll use our credit card points to get  a room at a nearby resort that has a pool and great workout facility (of course)…and I literally go and work for 2 days. It clears my head, I can be creative again and think at a more strategic level than I can when I get bogged down in the day to day.  Oh and of course I work out every day. Some people do it to stay in shape (and yes, I do that too) but honestly, it's the only way I can manage stress. No matter what kind of day I've had, I know that my workout will always put me in a better place.  Honestly most of my good ideas have come from a long run or a painfully long session on the stepmill.  I always have my phone handy and capture my thoughts because something about the endorphins flowing gets my creative juices going!
Also, never underestimate the power of coffee. And wine!