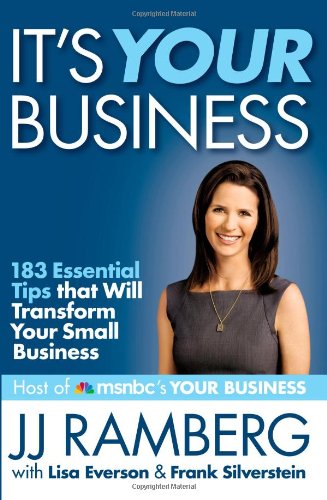 Start with #4, #41 and #84 and you've already made the book worth your time.  - Seth Godin
JJ Ramberg, host of MSNBC's Your Business and the founder of GoodSearch.com, has interviewed thousands of small business owners and entrepreneurs on her show to get the inside scoop on their success and lessons learned.
It's Your Business features a collection of the very best small business tips and tricks of trade shared on the show and immediately became a WSJ bestseller. From Finding Your Funding, Getting Off The Ground, Creating Your Team, Getting Your Messaging Out There and Closing The Sale - this book covers everything you need to know to transform your small business!
Buy on Amazon:
It's Your Business: 183 Essential Tips To Transform Your Small Business