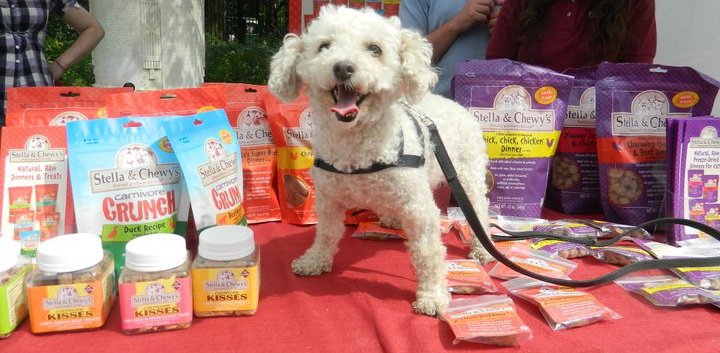 For more Mentors Unplugged on Empower Lounge click here. We feature our interviews with women entrepreneurs who've built $1M+ brands and best interviews from around the web.
On Forbes: How Marie Moody built Stella & Chewy's, a multimillion dollar pet food brand

Marie Moody, Founder and President of Stella & Chewy's, a multi-million dollar pet food company, reflected on her company's history as we were sitting in a café in New York City. In 2002, she had just been given the boot at her third fashion industry job. But this serendipitous event launched her career as a raw, natural pet food advocate and manufacturer.
While living in Los Angeles, Marie adopted Chewy, a rescue dog who was seriously ill. Following her veterinarian's advice, she fed Chewy a homemade diet of raw meats and vegetables. Chewy's rapid return to health inspired Marie to learn more about the benefits of feeding less processed, grain-free foods to animals. The more she learned, the more convinced she was that there were other pet parents like her who would want to feed their animals high-quality meals. After relocating back to New York City and finding herself between jobs, she started preparing raw pet food in her Manhattan apartment. Her two dogs, Stella and Chewy, were early product testers. Now, nearly 10 years later, Stella & Chewy's frozen and freeze-dried raw, natural dog and cat food is available in more than 3,000 retail stores nationwide.
But how did a young, single woman living on the Upper West Side, who didn't even cook her own meals, start to tackle that project?
Read the full story on Forbes.