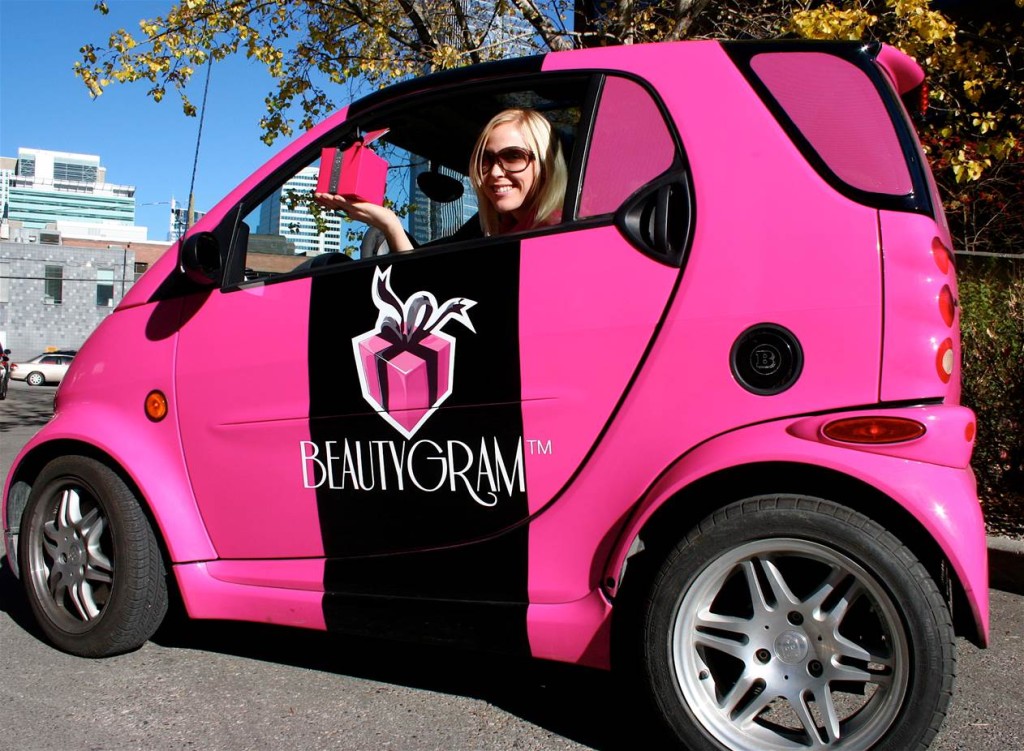 Meet Rising Star, Jennifer Ruparell, Founder of BeautyGram in Canada. 
You can follow Jennifer on Twitter and Facebook
Shine - briefly tell us about the company you've built.
BeautyGram is a gift delivery service that delivers beauty products in elegant gift packages across Canada.  I started the company because I was in the industry, a product junkie actually, and heard my customers saying that they wished the people in their life would spend money on gifts they were excited about.  We have all been there, receiving something that doesn't at all match what we'd like and isn't useful either.  I realized that there was an opportunity to give customers another choice in delivering gifts for special occasions other than flowers.  For our revenue, I can tell you that we have it!
Bootstrap and/or raise money – how did you get started and would you do anything differently? 
I decided to bootstrap my company and sometimes, I wish that I hadn't.  On the one hand, it's been great to be the one in charge of all decisions, on the other hand, it's lonely being the only one making decisions.  I often wish I'd taken on even an Angel Investor who was interested in my business and vested in having those deeper business conversations about growth.
What is your revenue model and what big lessons have you learned about it? 
BeautyGram is an online ecommerce platform, where people order giftboxes to be delivered to another person on a specific date.  This revenue model relies on reorders for growth in revenue from our current customer base.  What I'm looking at now is how to build in new partnerships that will grow revenue on a steady basis throughout the year, not only during special holidays.  I did start out with the thought to franchise the model, which is on the back burner for now.
How did you land your first customer?
Driving around in a pink Smart Car that was wrapped just like a BeautyGram gave me that little push I needed locally to get my business noticed.  I remember delivering my first BeautyGram to a lady named Maria who's husband bought one for her birthday. She was so shocked and gave me the biggest hug. I knew at that moment I was doing what I loved and never looked back.
Geek out: what technology platform is your company built on? Would you recommend it? 
When I got started, I engaged a developer who built me a custom site.  He did a great job, but I would not recommend this approach, because what it did, was limit the things I could do.  Anytime I wanted to add new functionality, I had to engage him directly.  I am in the process of transitioning to WordPress, which has so much flexibility and tools built in, it will meet most of the growing technical needs that I have to run my site.
Low cost marketing strategies – what has been the most successful for helping you build your customer base? 
I'm not sure this falls in the low cost category, but being on the Dragons's Den (like Shark Tank in the US) gave my business an unbelievable amount of exposure.  I lucked out as well because the episode aired just a couple of months ahead of the holiday season, really giving us the push.  Honestly, there were some activities that took FOREVER to provide the traction I expected, I was pretty optimistic about the turnaround for those.  My plans are probably more realistic now with what I've learned so far.
Best way to stay focused – in all the steps for getting started, how did you know what to do next?
You know, I've really been flying by the seat of my pants until now.  And I'm really proud of all that I've accomplished, and in order to scale to the next level, I plan on being hyper-vigilant about those activities which grow my business…profitably!
Share your secret weapons – what business apps, products and tools help you run your business efficiently? 
I learned quickly that social media is not something you can hide from and it is the way to instantly engage and sell without selling. Above all, it's free.  I think it is super critical to form relationships with great people and start conversation with anything or anyone that interests you. That way your business and networks grow. Word of mouth has been my best form of advertising and I believe that if you are connected with your market and your base, it will grow.