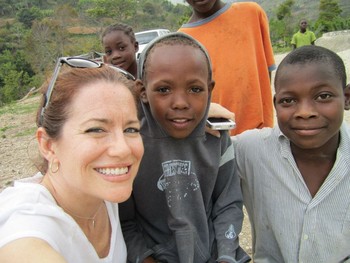 One word to define Ingrid Vanderveldt: Unstoppable. You can follow her on twitter @OnTheRoadwithIV
Originally featured on CultureMap Austin.
In her impressively diverse career, Ingrid Vanderveldt has established herself as a true entrepreneur — and a missionary for the human spirit.
As the first ever Entrepreneur-in-Residence (EIR) at Dell, Vanderveldt is not only launching her latest business plan, which is a towering feat in itself; the founder of Green Girl Energy, and advisor to SXSW Eco, is also creating a worldwide initiative that will have a long-lasting impact.
The program is a $100 million campaign that matches funding with initiatives to help entrepreneurs fulfill their start-up dreams.
"As I looked at my own career path and my own go forward, I was committed to a vision from then forward to empower a billion women by 2020," she says of the idea that led to her current work with Dell.
"I shared with [Steve Felice] my vision and my role and commitment to women of the world," says Vanderveldt, "and together we dreamt up this idea of working together and created the Entrepreneur-in-Residence position." As EIR at Dell, an unconventional role for a tech company, Vanderveldt will launch her next business endeavor under the guiding hand of the Austin-based technology leader.
Read the full story at CultureMap Austin…