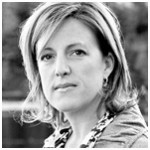 Originally shared on Forbes by Kathy Caprino, ForbesWoman Contributor
Whitney Johnson, investor and author of the new book Dare-Dream-Do: Remarkable Things Happen When You Dare To Dream, spoke to me last week about all things entrepreneurial, and in particular, her views on the top seven traits found in successful entrepreneurs.
The existence of these traits in a startup founder helps Whitney determine if she'll invest in the business, and if the founder truly has what it takes to go the distance.
Here are Whitney's top seven traits of successful entrepreneurs. How do you match up with these?
1.  Grit – Investing in and advising scores of entrepreneurial ventures in her lifetime and several of her own, Whitney knows that grit is the one most essential ingredient in becoming successful in entrepreneurial life.  Everyone has faults and makes mistakes, and the majority of entrepreneurs face bankruptcy numerous times before they get it right, so being "right" or "perfect" isn't the issue.  What is vitally important is not only a willingness to fail but also how quickly you're able to close the gap on your recovery time after you've made a serious misstep.  You need to move fast, be agile and flexible, and learn from your mistakes, get your head back in the game rather than waste precious time bemoaning what is and was.  Don't let your mistakes define you, but use them to create your new success.
2. Storytelling gift
– Finding backers and getting support for your business involves telling, and selling, your story. Your personal and professional story must resonate deeply and emotionally with your potential supporters and with your clients, customers and colleagues. Your ability to tell the story of this business and make it compelling, authentic, and consistent will impact how much you support you achieve to get your business off the ground. A perfect example of this is Mark Zuckerberg – what he built in Facebook resonates with who he is.
3. Powerful salesmanship
– Whether you like it or not, the truth is that you must be willing and able to do your own selling – to powerfully sell your business ideas to generate the support you need. You can't hire this out, delegate or dismiss this essential part of launching an entrepreneurial venture. If you can't personally sell your idea, no one will buy it, and you might not be ready to be an entrepreneur. This remains a deep challenge for many women, who've been culturally trained that "selling" is a dirty word. In short, entrepreneurial women need to get over that culturally-imbedded obstacle, and get out and tell (and sell) their story.
4. Balance between seeking advice and staying firm
– In general, Whitney has observed that male entrepreneurs need to be more willing to take advice from both men and women and make sure they know what these people really think – in other words, "sychophants need not apply." Women, on the other hand, need to limit the suggestions they take. They must critically evaluate when to hold firm to what they believe (see billionaire Sara Blakely's views on keeping your ideas a secret until you're fully ready for input). Strike the right balance between knowing when you need key input, and when your idea is sound and ready to fly just as it is.
5. Talent for finding the best business partners
– Having the capacity to partner with the best people in your new venture and then trust their competence (and not micromanage) is what sets apart so many successful entrepreneurs from failing ones. You can't do everything yourself and for your enterprise to be a success, you must learn how to manage powerfully, delegate appropriately and lead from your vision. Find talented partners who have strong complementary skills and talents (and faults that are different from your own), then trust them to do their part well. Partnering with talented, competent, growth-oriented people whom you trust implicitly is vital to your success.
6. Resourcefulness
– Having very limited resources as you launch your venture is a true blessing. Entrepreneurs with tightly constrained resources are forced to mine through what Whitney calls an "embarrassment of resources," and end up finding in themselves tremendous talents and gifts that they didn't know they possessed. They then draw on these talents to bring the business forward. As resources become more plentiful, they continue to use these talents and integrate their newfound insights and experiences in ways that bring the enterprise to far greater success than would have been possible if resources weren't initially so scarce.
7. Ability to be both "harbor and ship:"
In describing the differences between male and female entrepreneurs, Whitney shared a neat metaphor of "the harbor and the ship." Whitney observes that in business, men have traditionally been like the "ship," moving forward, achieving goals, charting new territory, expanding their territories and horizons. Women, on the hand, have been more like the "harbor, " intuitive, instinctual, acting as a haven for forward action, growth and innovation, but less likely to BE the actual vessel for change. Whitney invites both men and women to strike a more productive and beneficial balance between harbor and ship. Men and women need to learn to be BOTH harbor and ship for their personal, professional and business success to reach its highest heights.
Read the full story at Forbes Woman…