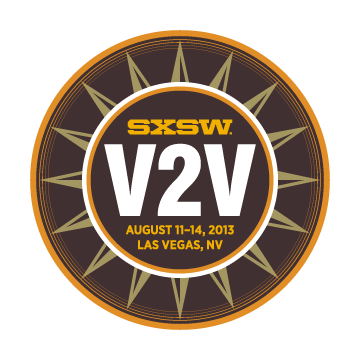 Here's the 411 on SXSW V2V - the newest addition to the SXSW family of events, joining SXSW Music, SXSW Interactive, SXSW Film, SXSWedu and SXSW Eco. It's an extension and re-imagining of the legendary SXSW experience with an emphasis on the creative spark that drives entrepreneurial innovation.
What is SXSW V2V?
SXSW V2V brings together innovative leaders from the startup and creative industries for four days of panels, pitch events, mentor sessions, networking and fun.
Who should attend SXSW V2V?
SXSW V2V is for entrepreneurs, startups, venture capitalists, community builders, angel investors, mentors and advisers from across all the creative industries that SXSW in known for. If you are involved in building an app, building a service, building a business, building a brand or building a community, then this event is for you.
Dates: Sunday, August 11, 2013 through Wednesday August 14, 2013 at The Cosmopolitan of Las Vegas in Las Vegas, Nevada. Click here for more info.