Live in the lounge is

Upstart

co-founder, Anna Mongayt, and founding team member, Cindy Chin Smith. Upstart, founded by a team of ex-Googlers, is a funding platform that lets people raise money from backers who believe in their aspirations in exchange for a portion of their future income.
Why we're excited to feature Upstart: They would love to see more female involvement on the platform both on the upstart and investor side. Upstart is being used as a funding avenue for women interested in personal or professional development or starting their own businesses. Anna and Cindy are here to give us the scoop on how Upstart is different from other funding platforms and how people are using it to pursue their passions!
Before Upstart, Anna spent 5-years at Google where she ran global Enterprise Customer Programs and Gmail Consumer Operations. Her claim to fame is talking to Tom Cruise for 45-minutes about digital rights management practice! 
Cindy spent 5 years at Google in Enterprise operations and then ventured off to a fresh new startup, The Climate Corporation, focused on weather insurance (who knew!?) for the agriculture industry.
How did you both become involved in Upstart: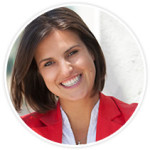 Anna: One of our mission's is to help people reach their potential by giving them the capital and mentoring at the beginning of their career. I could have used this ten years ago as a first generation immigrant and struggling entrepreneur. This type of support would have helped accelerate my career and now I want to help support the next generation of Anna's.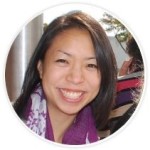 Cindy: I love working for startups. I met Anna at Google and then joined another startup in the insurance industry. I have always worked at companies with great mentors so know how important they are and Upstart's concept really inspired me with how they connect  successful people/investors with rising stars/Upstarts - similar to Empower Lounge! I love the team here and they are very committed to the mission!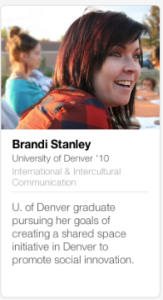 How is Upstart different from other crowdfunding platforms?
We officially launched in October of 2012 to help people (backers/accredited investors) invest in people (Upstarts), early on in their careers to help them pursue their passions and start new ventures instead of taking the traditional career path driven by the need to pay off student loans. It's a new untapped space that is perfect for disrupting after the success of crowdfunding platforms like Kickstarter and Indiegogo.
The Upstart can receive anywhere from $10k - $140k in funding based on an algorithm applied that takes the person's career roadmap and predicts their income over a 10-year period. This helps the Upstart determine the % of their income they will offer the Backers for the next 10-years ranging anywhere from 1% to 7%. Backers also have the option to mentor Upstarts giving them an opportunity to provide guidance and play a larger role in their Upstarts success.
How are Upstarts using the funding they receive?
The burden of living expenses and student loans prohibit people from investing in themselves and taking bigger risks. Upstarts can use their funding to cover living expenses while they are launching their own venture. For example,one Yale School Graduate is covering her expenses so she can experience  Teach For America for a year while a Harvard Law School Graduate is using it to cover expenses while he does a clerkship.
Startups can be a risky investment because many of them fail. But an educated, ambitious individual is highly unlikely to fail over a 10-year period.
Thank you Anna and Cindy!
To connect with Upstart, you can visit their website and follow them on Twitter and Facebook.